Radiology and Radiography Services
Which professionals are involved in imaging tests? 
Radiographer
The radiographers or medical imaging technologist is an allied health professional with a degree in medical radiation science.
The radiographer is the person who carries out your imaging test. They'll help you get into the right position for your test and then they'll take the images using different machines depending on the test.
If you're having a diagnostic ultrasound, the radiographer will remain close to you to do the test. If you're having an X-ray, a CT scan or any other test that emits a small dose of radiation, the radiographer will step into a booth while the image is taken. The small dose of radiation is safe for you because you're only having that test, but it would become dangerous for the radiographer if they were continually exposed to radiation by remaining in the room with one patient after another throughout their working life.
Once the radiographer has taken clear images of the relevant part of your body, you're free to leave. Your images are sent off to the radiologist. The radiographer's job is now done.
Sometimes your GP orders an X-ray, ultrasound or other imaging test to help diagnose a medical condition.
For your convenience, Elm Rd. has radiology services on site. That means you can get your ultrasounds or X-ray done at the same place as your GP appointment. Elm Rd.'s GPs and radiologists work closely together to give you a high standard of care.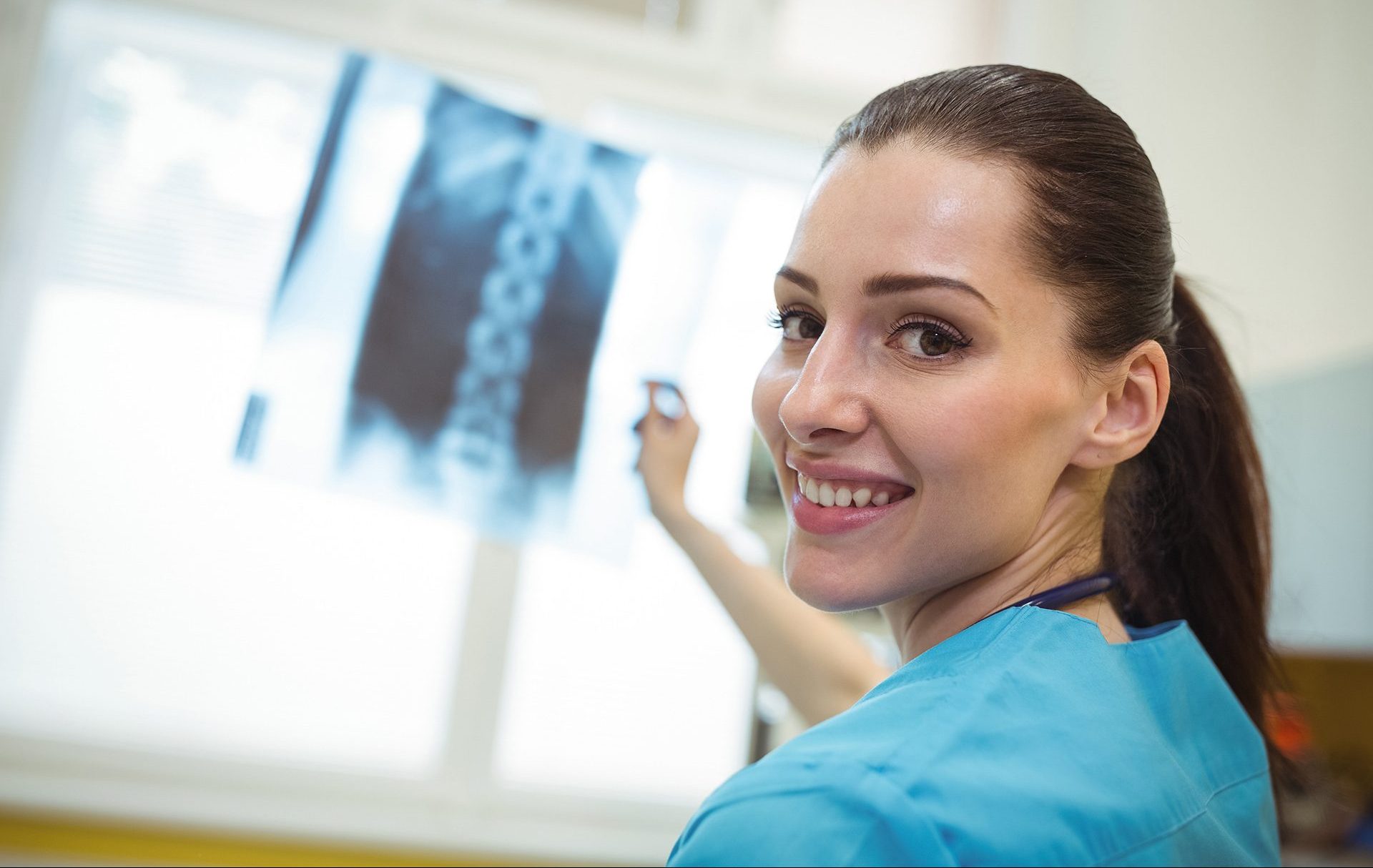 GP
Your GP will order the tests. They'll give you a form which states the type of test you need and provides some clinical details to assist other staff. It'll also include a phone number for booking tests.
Once your test results arrive, your GP will call you back for an appointment to discuss the findings and plan what to do next.
Radiologist
The radiologist is a medical doctor who has chosen to specialise in interpreting X-rays and other imaging tests. Some radiologists also carry out treatments using interventional radiology.
The radiologist's job is to look at your images and decide what they mean. Once they've reached a diagnosis, the radiologist writes a report to your GP, explaining the findings and recommending any next steps.
If you're a GP who shares our vision for better healthcare embedded in the local community, then please contact us.
We can't wait to hear from you.
Sign Up For Our Newsletter
We respect your privacy and we will never share, trade, sell, deliver, reveal, publicise, or market your email address in any way, shape, or form.